Globalkicau.com – If you're thinking of renovating your home, the chances are you'll be thinking of bringing in some shabby chic style. This style is all about the soft, worn appearance of furniture and fixtures, with subtle colour palettes and distressed finishes. Because the style looks so charming, it can suit any home perfectly – even if you're not keen on shabby chic yourself! It can make a room look old-fashioned but still comfortable and stylish. Here are some ideas for bringing shabby chic home style into your own home.
The Key To The Shabby Chic Home Design
The key to any great shabby chic home is the subtlety of its style – the furniture should be as much in cream and beige as it is in velvet and lace, with lots of floral accents. Grey and light blue are both great colours if you're just starting out with interior design, and if you do have some experience with interior design, you could try a few shabby chic accessories with a vintage charm. Ornate candle holders, chandeliers, mirrors, antiques and vintage boxes are just some of the items that can help pull your space back in the right direction. Even with lots of shabby chic accessories, though, they won't be to everybody's taste – pale blue is often a better neutral option.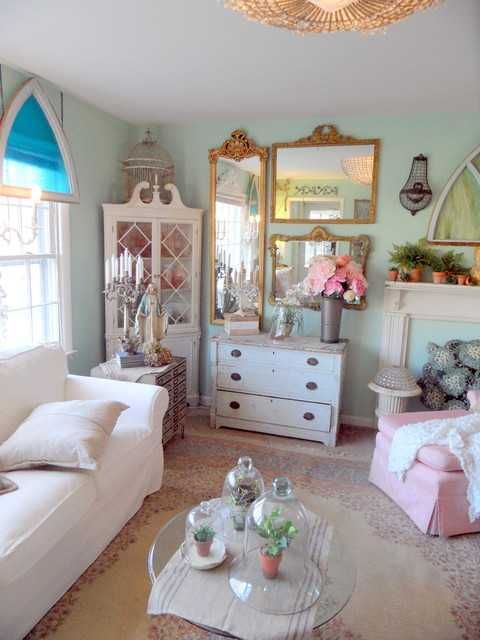 Shabby chic decorating really works best in areas where you spend a lot of time. In fact, this style can actually work well in pretty much any space – it's not just an interior style that works in domestic homes. Think of the shabby chic style in your study or bedroom – you can pull the whole space together using the same fabrics and antique accessories. You could fill your dining room with coordinating throw pillows and tables, or install a flea market chest for cheap finds. The key to this effect is in the accents – use lots of flea market finds and second-hand items to build up your collection.
Using Bright Colors for the Living Room
For the living room, shabby chic style can be pulled off with light colours, simple patterns, and fabrics that are comfortable. For example, instead of going for the usual shades of cream, choose some pale blues – or go with a French toile look if you want to. As for the furniture, try to find pieces that have soft cushions and curved lines, rather than sharp angles. This will give the room a comfortable feel. If your home was designed in an old style, you could even find pieces with intricate details – a great way to bring a bit of the past into your modern living space!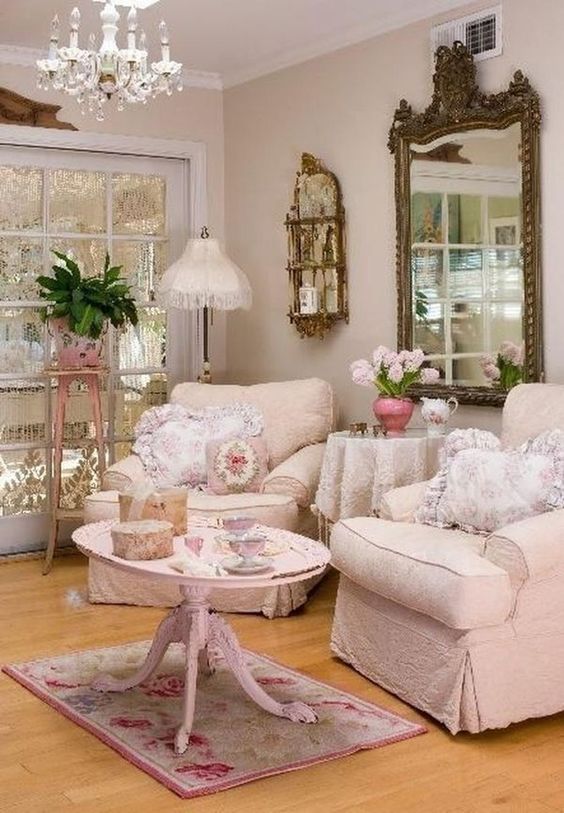 The bathroom is another place where you can pull off this decor style. Shabby chic bathrooms are perfect for women who are still interested in maintaining a vintage style atmosphere in their home – because there are no fashion trends in bathrooms! Instead, opt for pastel colours, natural materials, and minimalist designs. If you have an Ashwell bath, try adding some antique pieces or Victorian relics. You can even paint the walls black if you'd prefer.
Best Decoration Ideas For Shabby Chic Home
One of the best places to get ideas for this type of decor is to go shopping for flea market finds at your local thrift stores, garage sales, and second hand stores. This is also a great place to pick up shabby chic style furniture pieces. An Ashwell writing desk is perfect for the home office, because it is so stylish yet so simple at the same time. Instead of trying to decide between oak legs and wing back chairs, choose an Ashwell writing desk with elegant straight legs and an ornate top. You can find this style on many different websites and even in some big chain home improvement stores.
If you live in an older home and need to bring some chic interiors into your home, try hanging some French Doors. This style is very popular and has been around since the fifties, so you'll be able to find these in abundance at second hand stores and thrift shops for very cheap prices. They add a very unique touch to any home and look absolutely gorgeous. If you cannot find any French doors that you like at your local stores, you can always check them out online. There are dozens of websites dedicated to offering some of the most beautiful French Doors and other such elegant pieces.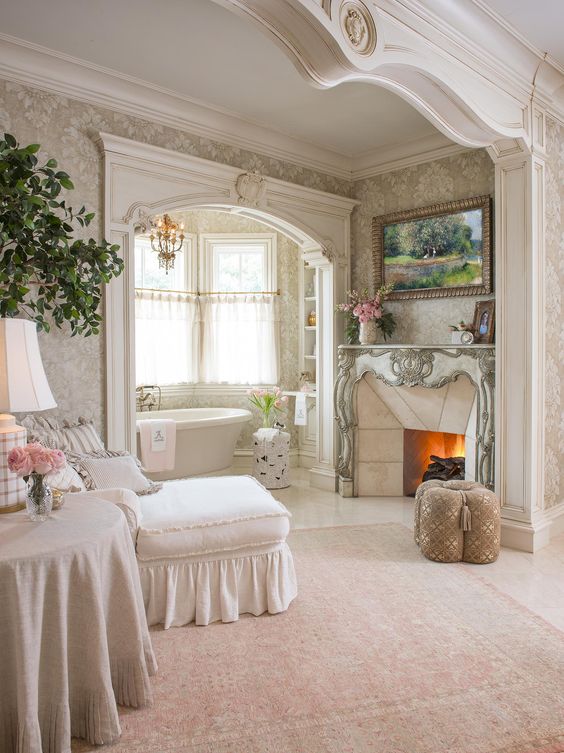 Shabby chic is a great way to add a unique and chic touch to your home. If you're not sure whether this style will work for you or not, I encourage you to spend some time simply browsing the internet. Look at some of the beautiful websites dedicated to shabby chic furniture and get an idea of what it's all about. The only way you're going to know if it's something that will work for you is to start looking at pieces of furniture yourself!