Globalkicau.com – Tomatoes are rich in antioxidants, which can be used to combat the effects of free radicals on your skin. They also have a natural healing property, and can effectively tackle a variety of skin issues. Aside from their red color, tomatoes contain a number of other beneficial properties, which help the body in various ways. In fact, a tomato scrub can help you get beautiful, clear skin in as little as 15 minutes.
Various Benefits of Tomatoes for Homemade Treatments
Tomatoes have many other benefits, but the most prominent one is their anti-aging properties. They're high in Vitamin C, which promotes youthful skin, and they protect the body against skin cancer. When used in the proper way, tomatoes can also be combined with other ingredients for beauty products. This article will explore some of the best ways to use tomatoes in your daily routine and find out how easy it is to create your own homemade treatment.
You can use tomato juice as a natural exfoliate for your face. Simply mash the pulp of the tomato with one tablespoon of sandalwood powder. This paste can be applied to your face for at least 15 minutes each night, and it can improve your skin's texture and tone. As a natural exfoliant, tomatoes can help your skin look younger, and are packed with vitamin C, E, and beta carotene, which are all great for your skin.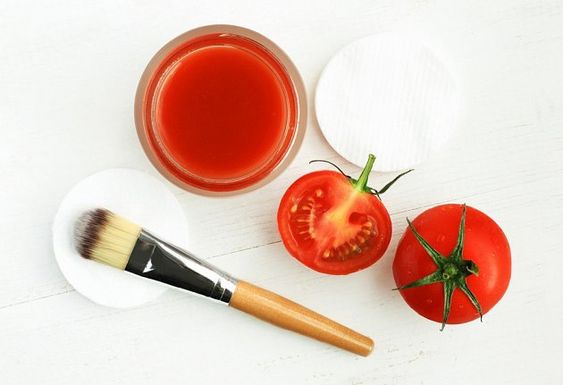 Another useful beauty tip with tomatoes is that they can also help you reduce acne breakouts. You can apply the pulp directly to your face and let it sit for 15 to 30 minutes. Repeat the procedure two to three times a week, for best results. You can also mix the pulp with a few drops of tea tree oil or lemon juice to further boost your results. It is a safe, natural way to get a glowing complexion, and you can try it right now!
Tips for a Tomato-Based Face Mask
A tomato juice mixed with aloe vera can also help you treat acne. The two ingredients can help you fight acne by reducing the skin's production of oil. When applied on the face, tomato juice can soothe redness and irritation, and reduce cellular damage. It also has anti-oxidants, which can help fight the signs of aging. So, if you've been avoiding acne products because of excessive greasiness, try a tomato-based face mask.
Moreover, tomatoes can help you treat open pores. You can also mix tomato juice with four tablespoons of yogurt and massage it onto your face for up to 15 minutes. It is also good for your skin. When you apply a tomato juice mask, you can get a cooler and more comfortable complexion. In addition to anti-aging creams, you can try this method with tomatoes. You can even try this remedy for dull or dry skin.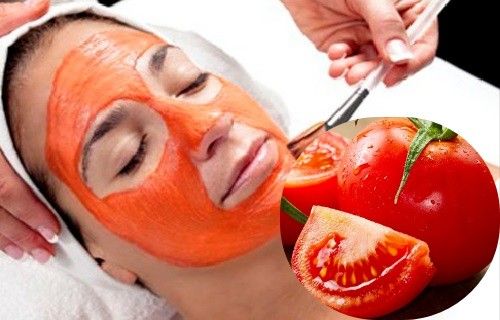 A tomato face mask has many other benefits, including skin lightening and tightening. The juice from a tomato works as a natural astringent and helps to shrink open pores. It also helps to keep the skin looking young and healthy. If you've ever had a bad skin day, you've probably already tried this beauty tip. It's sure to work for you. It will leave your skin feeling soft and healthy.
Beauty Tips from Tomatoes for Various Face Problems
Another beauty tip with tomatoes is to apply tomato puree to your face. The tomato contains anti-inflammatory properties that can help heal and brighten your skin. Besides its benefits for your skin, you can also use it as a facial mask. You can use it as a face mask to treat wrinkles, dryness, and blemishes. The tomato will also fight the effects of UV light on your skin.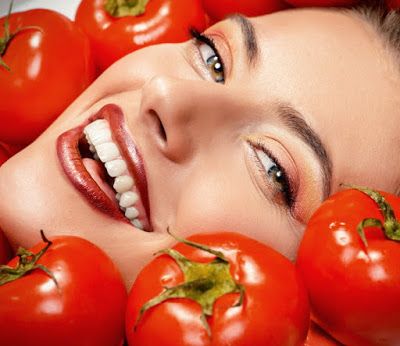 Apart from being a great natural face mask, tomatoes can also help you treat various skin conditions. The antioxidants and phytonutrients in these fruits make them an excellent choice for people suffering from dry or scaly skin. Tomatoes are an excellent choice for skin treatments as they contain many important nutrients. If you're using them as a face mask, you'll get glowing and clearer-looking skin without any side effects.