In the midst of whipping winds, fresh snow, and frosty temperatures, don't let simple furnace safety tips slip your mind. Preparing your furnace before you flip the switch is essential for warmer winters and optimal performance.
Clear the area around the unit
When it comes to dealing with the effects of winter, your no. 1 priority should be clearing the area around your furnace. This means removing any rugs, newspapers, or anything else that could restrict airflow around the unit and cause carbon monoxide leaks. Industry experts recommend that you should keep your heater 30 inches away from furnace room walls on all sides.
Keep flammable household items away
It's important to keep flammable household items away from your furnace. Heaters are a frequent cause of fire-related accidents in the home because they generate extreme heat and are often located in rooms where everyday items can catch on fire. Be sure to store flammable household products that could ignite near the furnace out of reach to prevent fires.
Replace dirty air filters
A dirty air filter makes your furnace work harder than it needs to, which can cause it to stop working eventually. Keeping your furnace's air filter clean means cleaner air and less dust in your home. This not only improves the quality of your indoor air but also helps to protect you and your family from allergies, asthma, and other conditions. Changing the air filter regularly can significantly improve the efficiency of your heating system, saving you money on heating bills.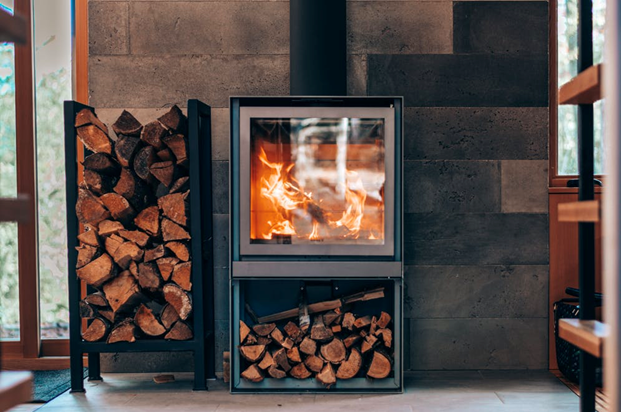 Test your home fire safety equipment
It is important to test your smoke and carbon monoxide detectors to protect your home from furnace dangers. Inspecting your smoke and carbon monoxide detectors can save you money on your heating bills, help lower your energy costs, and potentially even save a life. To make sure you have working smoke and carbon monoxide detectors, follow the instructions in your owner's manual in testing the devices.
Do not skip routine furnace maintenance
Routine furnace maintenance is important to keep your furnace running safely and efficiently. If your furnace is breaking down, it can cost a significant amount of money to get it up and running again. Besides performing DIY routine system maintenance, it is very important to have your furnace checked and inspected by a pro.
Ask for the help of a licensed heating contractor today
While a furnace can last for years and years, it eventually begins to lose its efficiency. If you notice that your home is taking longer to heat up or you're seeing an increase in your average utility bill, the best thing to do is to have your furnace inspected by a heating professional. Scheduling an early heating repair service can help prevent furnace problems from escalating, saving you time and money. Book a service today!