Globalkicau.com – A bold choice in interior design, concrete walls can be used as accent walls in contemporary, rustic, or industrial spaces. Aside from the unfinished look, concrete walls give a room a modern, trendy, or even retro feel. To achieve this look, you can incorporate textured or highly finished concrete surfaces. Read on for some ideas on how to decorate a concrete wall. And don't forget to explore other options, such as concrete accent walls or murals.
Exposed Concrete Walls to Give a Unique Look
An exposed concrete wall can ground a room and add a cohesive look, especially if paired with textured carpet. It works best when used in conjunction with large glass or window walls. You can attach cement boards to your walls and apply two coats of mixed concrete to complete the look. After applying the concrete paste, sand it down to create a smooth surface. After the first coat, you can repeat the process to give your wall a unique look.
When designing with concrete, use carefully selected lighting. Soft light helps make the walls warmer and adds an air of sophistication to the space. Designers caution against overusing concrete. Instead, they recommend a combination of soft, ambient light and a natural light source. However, be sure to consult with a designer before using concrete walls in your space. You may even want to consider adding decorative lighting to the room, especially if it's part of a larger design scheme.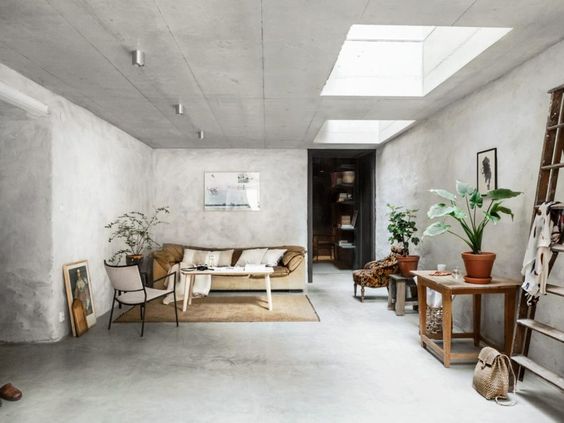 If you're looking for inspiration for a concrete wall design, try searching Houzz for ideas and tips. Millions of photos are available for you to browse, and you can even sort them by room or color. It's easy to see how different concrete walls can improve the look and feel of your home. This way, you'll be able to find a style that's right for your home and your personality.
Concrete Wall can be a Focal Point in a Room
Concrete walls can be a focal point in a room or a divider between rooms. It can be crafted or printed to create a unique pattern, or simply left plain. Decorative concrete walls are usually installed in rooms where people share space. One such room is a modern, minimalist home stairway. The wooden steps float elegantly between the glass balustrade, with the concrete wall in the right corner. The concrete wall on the right side of the staircase is the focal point in the space.
One popular concrete wall design is the stone background texture. This design is perfect for both outdoor and indoor settings. For instance, it can create a short fence in the garden or an industrial look in the living room. Stones of any size can be used in the concrete wall, or even colored pebbles. Other options include using textured concrete, incorporating landscaping plants, custom artwork, and adding natural debris. The possibilities are endless. So what's your vision?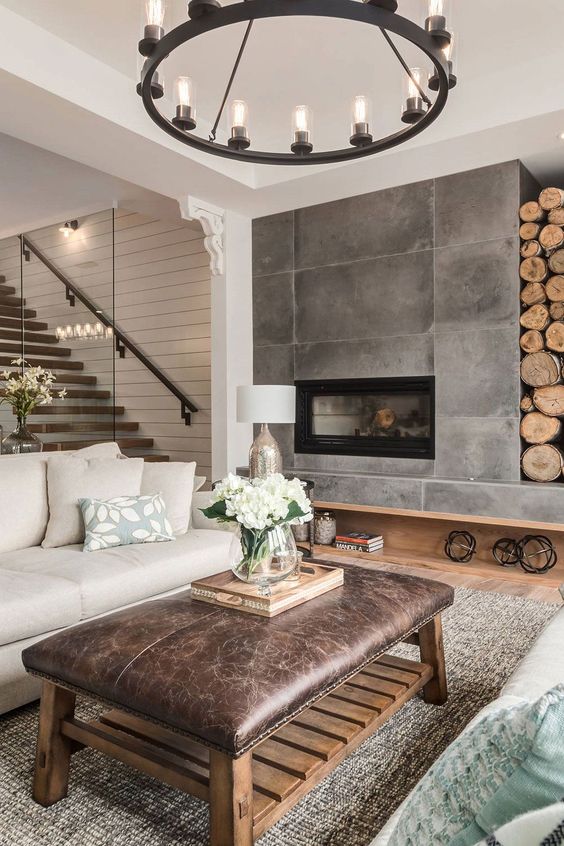 A concrete wall can be used for both floors and walls, and can enhance the overall look of a room. You can add wooden cabinets and countertops to compliment this style. Combining a concrete wall with modern furniture can add a mysterious vibe to the room. And the intricate texture of the concrete wall adds a subtle touch to any dark furnishings and flooring. A concrete wall can be a dramatic design feature that makes any room unique.
Tips for Decorating a Bathroom with Concrete
Another option is a concrete wall in the bathroom. Because concrete is a material that handles humidity well, you can use plumbing and sink fixtures in a concrete wall. If you have a glass shower partition, you can choose a concrete wall for its design and function. There are countless other ways to decorate a bathroom with concrete. You can add a bit of industrial style to your bathroom. You can find inspiration for a concrete wall at Sullivan Conard Architects.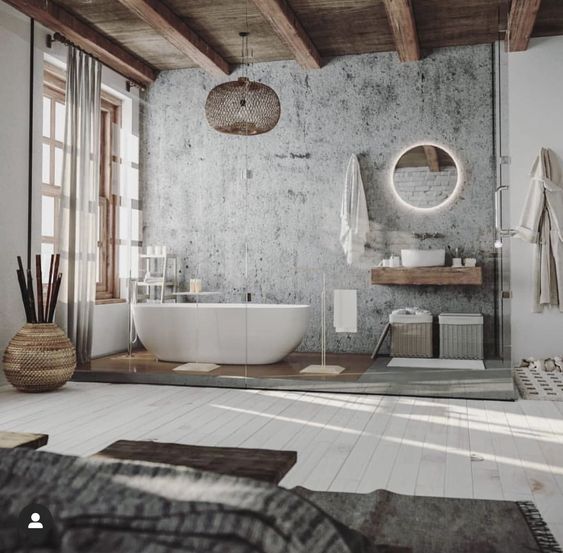 If you're looking for a simple, elegant way to decorate a concrete wall, consider this box house. This tiny home is perfect for maximizing space. It's minimalist and uncluttered, while incorporating plenty of glass for an airy, well-ventilated interior. And if you love concrete, why not decorate your whole exterior with it? You'll be glad you did! Just remember to have fun with it, and don't forget to consider your budget. We are happy to receive guest post submissions from you.