Globalkicau.com – When it comes to designing your industrial home, you can take cues from large warehouses and factories. The main idea of an industrial home is to create an open floor plan. Open floor plans are best for open concept living and can be complemented by expansive floors. If you'd like a warm industrial nature, consider incorporating copper cookware into the kitchen. Copper-finished cookware will give your kitchen a vintage feel, and you can also opt for concrete countertops. Concrete is usually a dark gray, and pairs well with wood and metal.
Considering When Decorating an Industrial Style Home
When decorating an industrial style home, you should avoid using patterns and bright colors. Instead, choose neutral and earthy colors. Metal, concrete, and brick will go well with this theme. Rather than using lots of patterns and colors, opt for simple accents to bring out the unique characteristics of each piece. Also, keep in mind that industrial style homes are often deconstructed and have minimal landscaping. Hence, you may want to use exposed lighting as a way to highlight these unique features.
The main goal of an industrial home is to create an open space and avoid clutter. Most rooms are part of a large space, and ceilings can be seen from the bottom floor. Industrial homes are typically built with exposed metals and raw materials, such as brick walls, steel, timber, leather, concrete floors, and air conditioning ducts. These materials are meant to stand out in the interior design. So, consider this before purchasing new furniture and accessories.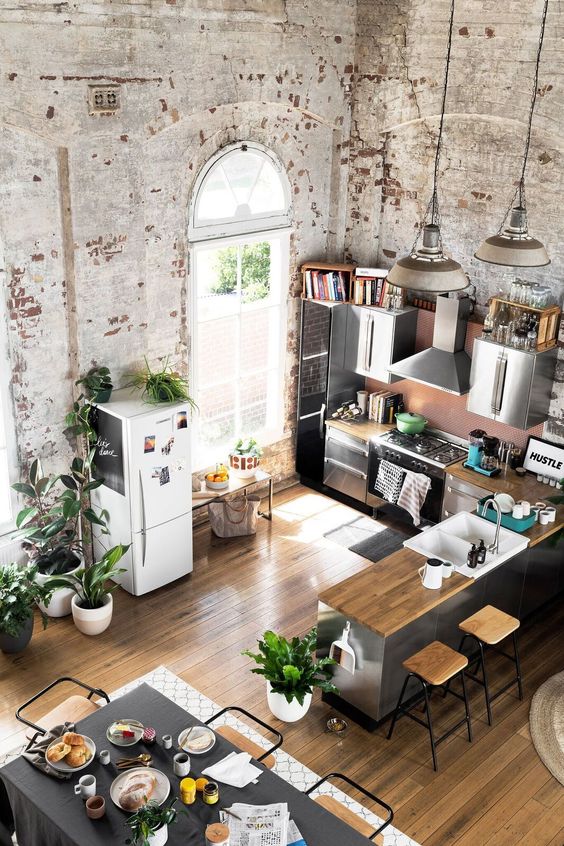 Adding softer touches will soften up an industrial space. Use art and cozy textiles. Greenery can also be used to soften the space. Although you may want to avoid adding live plants, you can opt for a cheap, artificial plant. Chalkboard wall is also a great way to create instant screen-free activities. Lastly, don't forget about the importance of lighting in an industrial space. It is important to match wooden beams and other wooden elements to give your space a cohesive look.
Tips When Looking For A Modern Home
If you're looking for a modern home with unique charm, then an Industrial-style house is the perfect fit for you. The exterior of an industrial style house resembles three steel containers stacked on top of each other, with an open patio. The walls are made of wood and act as a fence between the two sections of the house. The windows on the second level are large, and the exterior of the home has plenty of large glass doors.
While the aesthetics of an industrial home are very similar to those of an urban loft, the style has no universal principles. However, it has slowly evolved into an open plan space with lofted bedrooms. The key to this style is flexibility. It is possible to turn a loft into anything you need it to be, just by thoughtfully arranging furniture. It's not surprising that industrial designs have become a hot real estate style in recent years.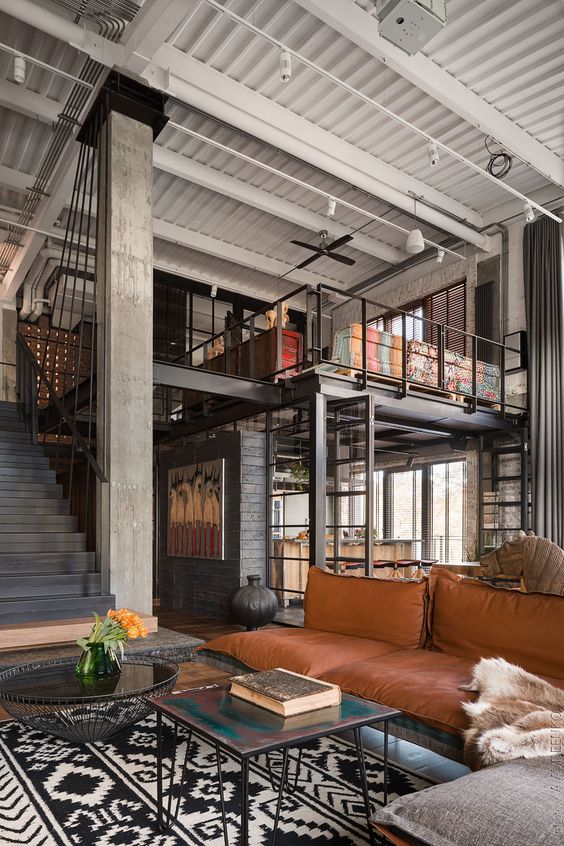 If you want to add a modern touch to your industrial style home, you can reorient the fireplace to create a more open space. Another way to incorporate modern industrial decor is to use concrete on a wall in your living room. Concrete is a relatively inexpensive option for industrial interior design. It can be polished to a high gloss or left matte. Alternatively, concrete can be left unfinished to give it an authentic rustic feel. You can also leave exposed nail heads and seams.
Tricks to Make an Industrial Style House
For those who don't want to make their homes appear cluttered, an industrial style is an excellent choice. Because it is so functional, you can tuck away things in a more organized way. Soft textures and blooming plants will help soften the effect. Adding a few plants and rugs to the space can also add visual interest. With these 36 industrial home decor ideas in mind, you'll be well on your way to creating an organized, streamlined feel in your living space.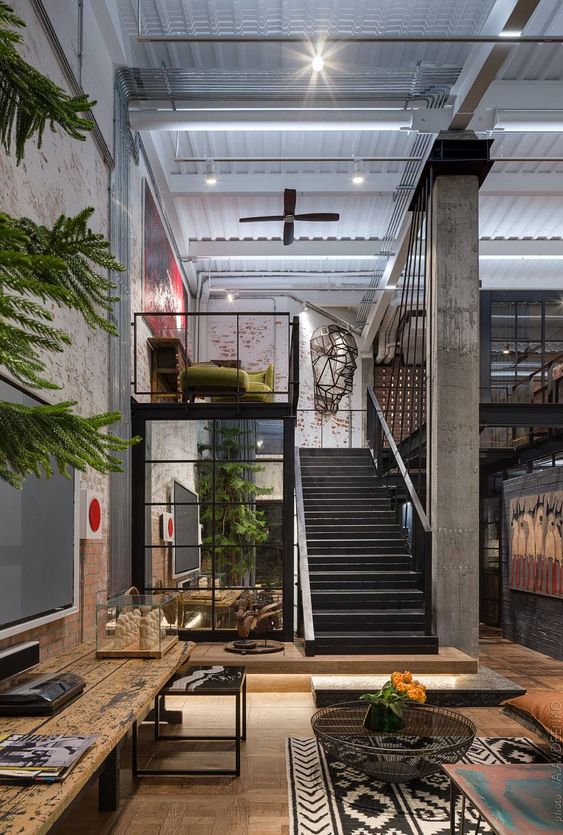 When it comes to designing your industrial home, you can take inspiration from a variety of interior design styles. One design style is the loft style. This type of style is often seen in old factories. It is an attractive choice for young families and those with a sense of adventure. The industrial look is both comfortable and unique. You can mix and match your interior design style with the modern touches to create a home that reflects your personality and sense of style. We are happy to receive guest post submissions from you.