Globalkicau.com – A White Kitchen Dining Room can be a challenging space to decorate, but there are a few ways to make the white walls pop. For one, adding a wooden paneling accent wall will create a focal point and make the room feel more inviting. Another option is to add a gallery wall or cozy banquette. You can also use pastel colors to bring in a pop of color.
Adding a Neutral and Modern Look
Another way to add some interest to your white dining room is by adding custom millwork. These pieces add a stylish touch to your room and will blend in well with your white walls. For a neutral, modern look, try using Benjamin Moore's Chantilly Lace or White Dove. Finally, you can add a few black elements to add edgy flair. If you want to go a more traditional route, choose a white table and chairs.
While white is the ultimate neutral, you can use other colors to bring your room to life. White makes a small room look larger because it reflects light and tricks the eye into thinking a bigger space. It is also a versatile color that allows you to be creative with other decor elements, like artwork and furnishings. White also looks clean and pristine in any room. You may even want to use white wallpaper to add some playfulness to your space.
For a contemporary look, consider adding a rattan pendant. It adds texture to the dining room and casts a light against the white walls when turned on. Another great way to add texture to your dining room is to incorporate earth-tone decor, which draws inspiration from nature. Pair this style with white walls and a sisal dining rug to give the space a natural, earthy look.
Choosing a Unique Chair Color in a White Room
Another great idea is to add a focal point to your seating. Adding an over-the-top chandelier or pendant light will draw the eye upwards, making the space look taller. Choosing a unique chair color is another great way to add character to your room. Natural or vibrant-colored chairs are great ways to make the seating a focal point in a white room. If you choose a neutral shade, add a table runner and cloth napkins to complete the look.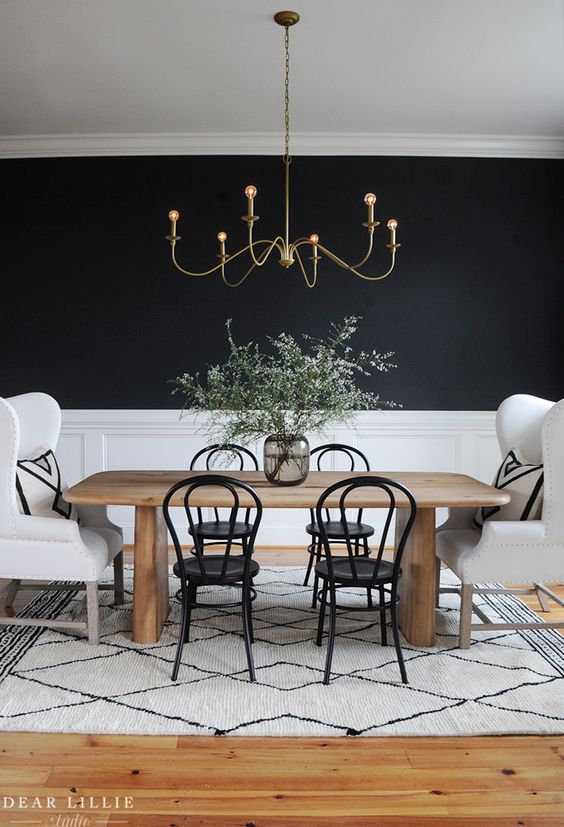 When decorating a White Kitchen Dining Room, make sure you choose furniture and finishes carefully. White cabinetry will go well with nearly any color of furniture. However, be careful not to overdo it because a white kitchen can look stark. To add some texture, paint the cabinets a neutral color so that they do not overpower the other pieces.
Cozy White Kitchen Design with a Rustic Look
White kitchens can also be cozy. An oak tile floor and ceiling can bring a rustic, warm look to your room. A patterned rug and vintage lighting can also add to the cozy feel of the room. A white kitchen with wooden cabinets is also warm and inviting, and is the perfect place to display your collection. An elegant white kitchen can also incorporate marble countertops and classic subway tile.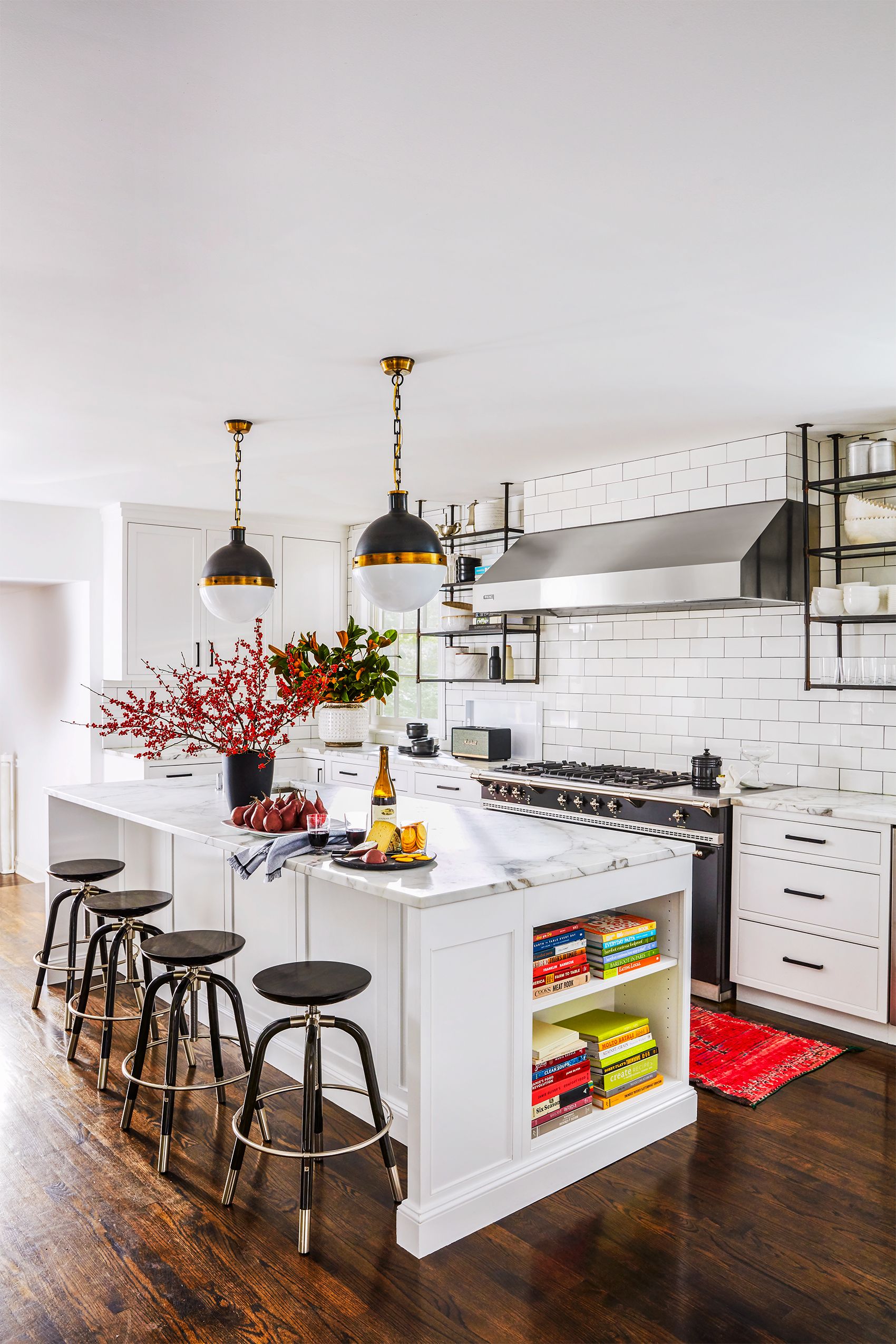 Another option is a kitchen dining room that is modern and chic. The kitchen is located in a corner, allowing you to converse with your guests. A dining room set can be an excellent addition to a modern kitchen, or it can be used for an everyday function. You can even install a half-height partition wall to separate the two rooms.