Globalkicau.com – Light is an important aspect of kitchen designs. Proper lighting can make your cooking experience easier or create the ideal mood for relaxing evenings. Using layered lighting can help you make the most of the space you have in your kitchen. Below are a few tips to help you decide on the right lighting for your kitchen. Read on to learn about how to choose a light source and how it will change the mood of your room. Here are some ways to maximize your lighting choices and create a beautiful light kitchen.
Considering the Style of the Room to Light Up the Kitchen
When choosing to light your kitchen, you should take into consideration the style of the room and its materials. Using layered lighting or evenly distributed ambient lighting will help you create the right balance. It's also a good idea to include some statement pieces in your lighting scheme. Pendants are great for adding style while hanging lamps can delineate spaces in an open-plan kitchen.
Using adjustable lighting is a great way to highlight the artwork. You can choose recessed lights with different beam spreads that will help you find your favorite piece of artwork. You can also choose ceiling spotlights to add a soft layer of light to your kitchen. Using different lighting styles is also a great way to create different zones and pockets of light. It will enhance the atmosphere of the room and make it more inviting. Using smart storage techniques in your kitchen will help you maximize the available wall space.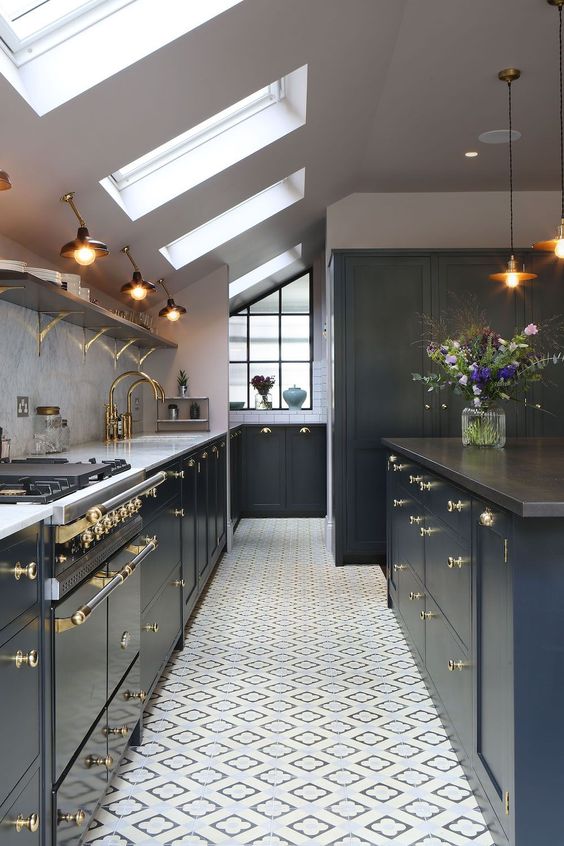 Changing your lighting can make a huge difference in the appearance and functionality of your kitchen. By adding recessed lights, unique centerpieces, and oversized fixtures, you can create a modern and stylish space that will enhance your cooking experience. If you're looking for something more modern and contemporary, you can add an overhead chandelier or a Sputnik-style globe light. These items are perfect for kitchen lighting designs, as they're energy-efficient and require no maintenance.
Choosing the Right Color for the Kitchen
Changing the layout of your kitchen can also add light and make it more spacious. You can also add a window to let in more natural light. You can also move around your cabinets to create an open space. Choosing the right color can help create the right mood and ambiance for your kitchen. For the walls, choose a neutral color that will reflect the light in your kitchen. Another good choice is bright white. It provides a nice visual contrast and helps maintain a clean aesthetic.
When choosing your lighting, make sure it is adjustable. You can control the brightness in various parts of the kitchen with dimmers or smart controls. Also, you can use separate lighting for different moods. For example, you could have a separate area for task lighting and a separate area for reading or dancing. And remember that you can also use a dimmer switch for the overhead light, which gives you more control over the mood of your space.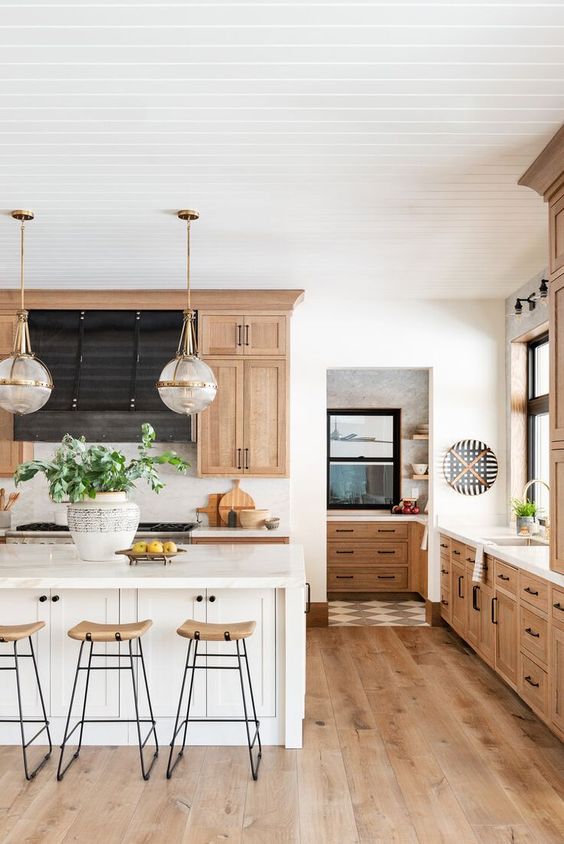 You can also use pendant lights in the kitchen. These can be simple but beautiful. They should be spaced far from the ceiling so that they do not overshadow the other parts of the kitchen. You can even try mixing and matching shades of pendant lights to give a unique look. Adding three pendants with different shades of the same colorway can help you achieve a subtle look. For example, you can place one over the prep area and another on the island.
Chandelier Options Add a Beautiful Touch
Pendant lights are also a great choice if you want to highlight the work zone in the kitchen. They also help separate the dining space from the kitchen area. Pendant lights can be in the form of old-fashioned industrial shapes, shiny on-trend copper, or striking ceramics in translucent hues. These lights can be placed high above a kitchen island and can add a beautiful touch to your cabinets. A pendant light in a darker tone can make the space look more spacious.
The right light placement is key to creating a functional kitchen. Depending on the length of the counter, it should be at least six to twelve inches away from the front of the cabinet. The distance between the light and cabinet front allows the light to shine down. This will allow you to see your food more easily. If you have a long counter, then you may need to consider adding LED chimneys, which provide you with a clear view of food.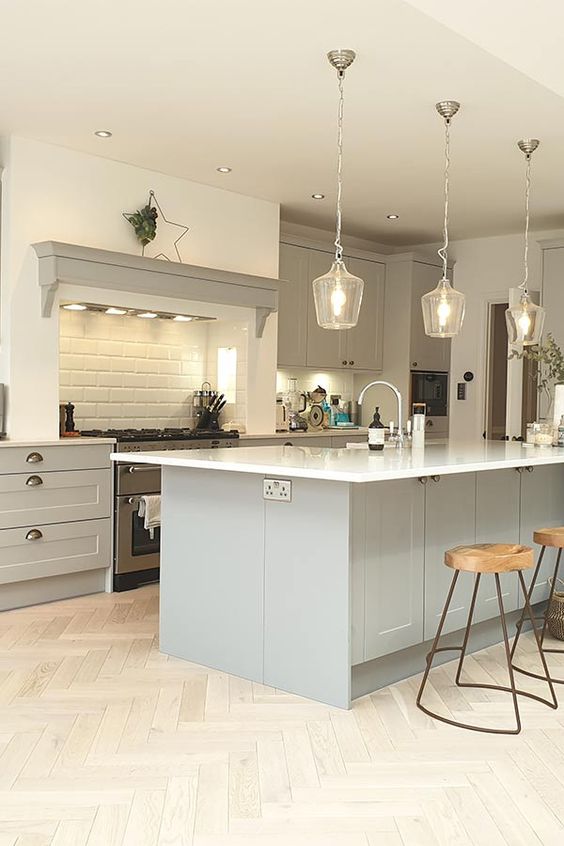 For those who prefer a more formal look, you may want to add oversized chandeliers in the kitchen. Pendant lights are also a great way to create a focal point in your kitchen. You can also use textured kitchen cabinet doors to create an accent feature. Adding a feature wall in your kitchen is another popular way to draw attention to your cooking area. You may also consider under-shelf lighting to highlight your favorite culinary items. We really appreciate and welcome guest post submissions from you.