Globalkicau.com – Bohemian style is a popular choice for those who want to create a unique living space that expresses their individuality and creativity. It embraces freedom and artistic expression, and features a variety of styles, colors, and patterns.
Carefree Style That Encourages Freedom to Create Happiness
It is known for its bold colors, patterns, and textures. It also encourages the use of natural materials, such as rattan and wicker. Bohemian eclectic style combines warm earthy colors, metals and jewel tones. It's a carefree style that encourages the freedom to do what makes you happy.
Colors used in bohemian decor can be a kaleidoscope of hues from saturated purple, fiery orange and electric blue to sunshine yellow. Paint an accent wall a bold color, hang large-print wallpaper or choose upholstery in vibrant hues. The key to a successful color scheme is to create a contrast between two hues. This can be done through complementary colors or contrasting them with a neutral color such as greys, whites and off-whites.
A popular color for this bohemian style is oxblood red, burgundy or madder. Pair these shades with off-white or light cream for an easy and elegant look. Another way to add a bohemian twist to your decor is through the use of texture. Texture is important in bohemian decor because it adds a sense of "well-loved" and it can bring a lot of visual interest to a space.
Colorful Prints and Patterns are a Must in This Design Style
Whether they're pieces from faraway lands or treasured family heirlooms, collectibles in bohemian eclectic style bring a sense of travel and adventure to your home. They also create a space that's uniquely your own. Colorful prints and patterns are a must in this design style, especially those that ignite images of Mexico, India or Central Asia. They can be displayed on pillows, rugs or blankets.
Bold bohemian artwork is also a great way to introduce this eclectic style into your space. For example, adding a colorful paisley piece to a room with neutral furnishings will add flair. In addition, incorporating plants in your bohemian decor is essential. Whether they're woven hanging baskets or more sophisticated potted arrangements, plants help to accent your bohemian style.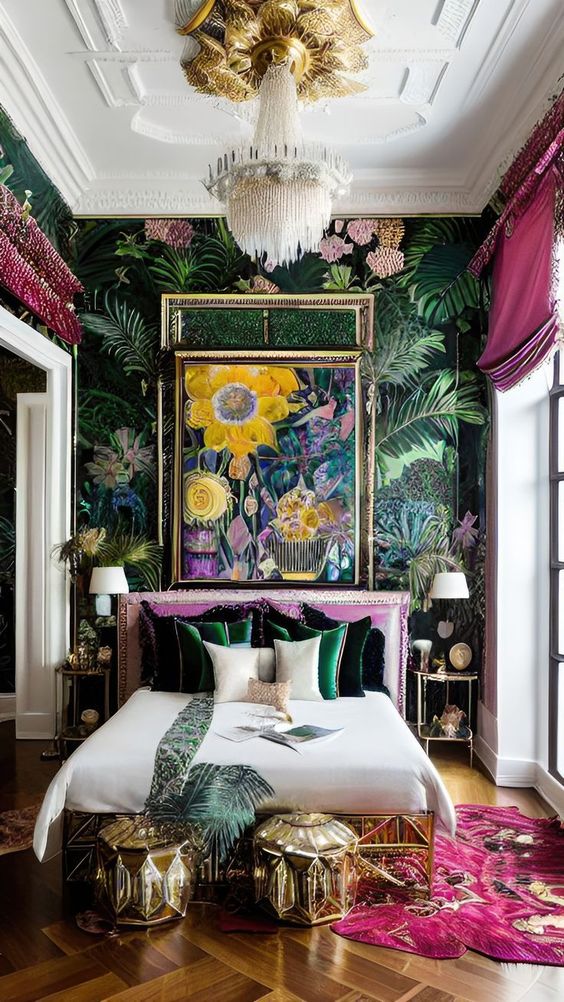 Gallery walls can be a great way to bring your personal taste into your home. These can be created with any number of sizes and styles of frames, depending on the look you are trying to achieve. The bohemian eclectic style combines a sense of wanderlust with free-spirited color and texture. This look also incorporates a lot of knick-knacks such as driftwood jewelry, wood dream catchers, and beads and brass jewelry.
Impress Guests and Make Rooms More Attractive
These items can be used to make unique wall hangings that will impress your guests and make your room more appealing. The bohemian eclectic style also focuses on handmade items like furniture, vases, and paintings. When choosing artwork for your gallery wall, choose pieces that suit the overall theme of the space. This is especially true if you're using bright colors.
Bohemian eclectic style is relaxed and casual with a focus on vintage, quirky and vibrant pieces. Popular furniture styles include natural textiles, rattan and macrame items; these pieces add warmth and character to a room while also being aesthetically pleasing. Creating a bohemian eclectic space can be a bit of a challenge, but it is possible to find unique and well-constructed pieces that are both timeless and represent your individual taste. Often, this can be achieved by shopping second-hand stores, flea markets or antique shops.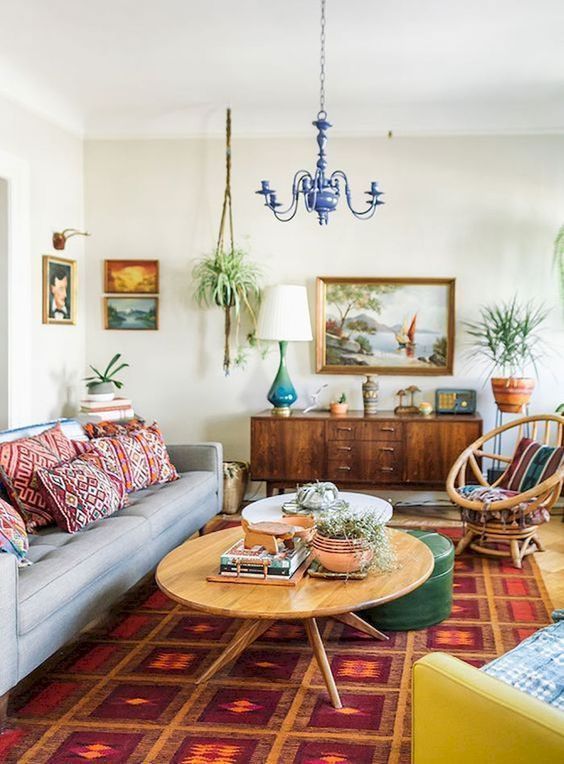 Another great way to achieve this look is by layering textures and patterns. This can be done by placing different patterned rugs on top of one another or by adding blankets and throws to a couch. The key to achieving this look is to embrace creativity and freedom. It allows you to experiment with bold colors, patterns and textures that would otherwise be impossible to incorporate into a traditional interior design aesthetic.