Globalkicau.com – If you are in the market for a basement remodel, you may be wondering how to design a contemporary basement. The style of a basement depends on the room's purpose. For example, an entertainment area may be painted dark blue or urban grey, while a bedroom could be decorated in light yellow or mint green. If the basement is used as storage space, white walls and a light wood floor can help create a clean, modern aesthetic.
Creating Contemporary Basement
A contemporary basement combines the elements of the home and the exterior to create an inviting room. A sleek, modern design uses monochromatic colors and clean lines, creating a streamlined, spacious look. Modern basement designs are often used to open up a room and make it more open and airy. In this style, recessed lighting creates a dramatic effect and emphasizes linear, precise floor plans. A contemporary basement will blend in beautifully with the rest of the home.
One way to design a contemporary basement is by playing with levels. If you'd like to create a home theater/game room, you can place a pool table on an elevated level, and theater seats on the existing level. You can even use the basement's doors as an artistic accent – consider dark wood outlines on a white door. If you're looking for a contemporary basement design, consider your hobbies before you start shopping for furniture.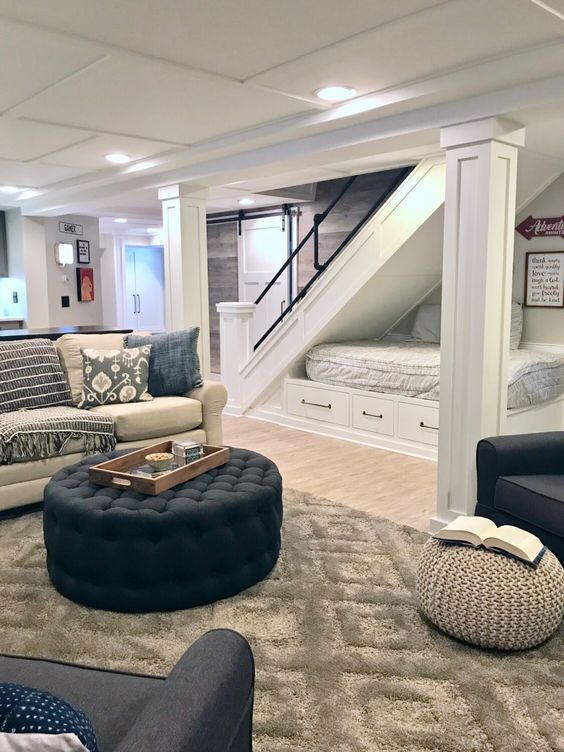 To complete the look of the basement, a designer combines custom-made furniture with modern accents. The bar furniture was made to complement the lounge area. Its royal blue velvet upholstered bar chairs were complemented by marble-inspired artwork. Two rugs were also added to the space for added texture and comfort. A small niche in the room served as a perfect place for a home office or gaming station. The minimalist aesthetic of the modern space is further enhanced by the use of hexagon mosaic lighting, while a turquoise aquarium adds movement to the room.
Easy Ways to Design a Basement
A finished basement can serve as an in-law suite. An in-law suite can be a step up from a guest room and can be equipped with a full bathroom, kitchenette, and separate sleeping/living space. Some basement designs even feature a wheelchair lift. If you'd like to transform your basement into a rental space, consider installing a studio apartment. There are countless ways to design a contemporary basement. So get started today! You'll be glad you did.
Remember that your basement is the least luminous room in your home, so the style should match it. Try to choose a neutral color scheme and play with textures. Don't be afraid to use colors, but be careful not to go too bold because they might make your basement look darker. The most important thing is that you choose the right color scheme, since light plays a huge role in basement decorating. Regardless of the color scheme, you should choose furniture and accents that fit the overall style of the room.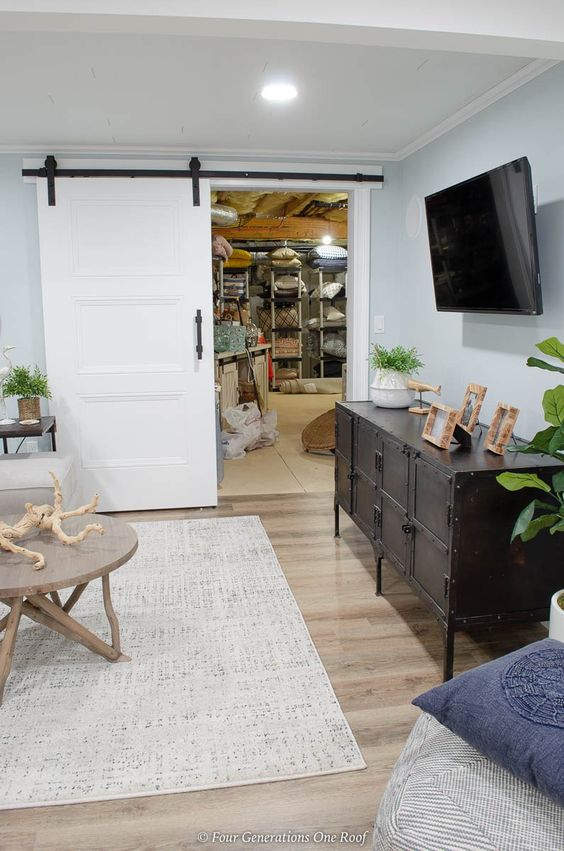 To create a contemporary basement, you need to keep in mind the function you plan to assign to the room. If you'd like to create multiple zones, consider an open floor plan. You can also add storage space by using banisters. Choose flooring that is durable and suitable for all weathers. If your basement is used as a bar, you can include a lounge area in the basement. Once you have chosen your design style, schedule a Free Interior Design Consultation.
Consider Adding a Corner Bed to The Basement
If you're looking to enhance the value of your home, consider adding a bed nook to your basement. A built-in bench, as seen in the picture below, can turn into a comfortable bed if you need to sleep in the basement. Moreover, you can add an under-cabinet storage space. By incorporating these modern design elements into your basement, you can enhance your home's value by selling it soon afterward.
Contemporary basement remodels also provide distinct zones. The main living area is perfect for relaxation, while a luxurious home office offers ample space for office work. A streamlined server/coffee bar area is ideal for entertaining and has a table and chairs for cards and snacks. Having a guest suite in the basement is convenient for guests, as it includes a 3/4 bath. If you want a home theater with plenty of space for a movie, the basement can serve as a cozy hangout spot for the whole family.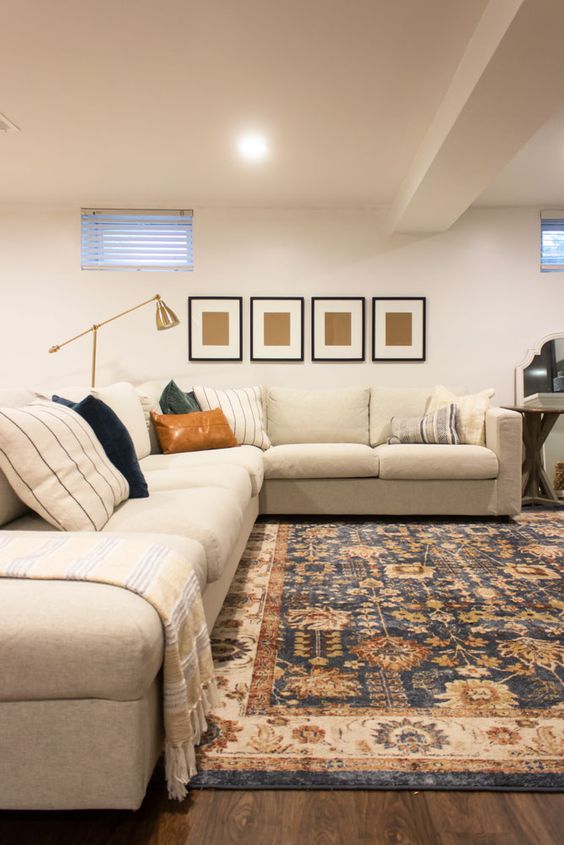 Some modern homes include game rooms in their basements. A contemporary basement game room can look like a high-end nightclub. A pool table in the basement can be accented with stunning cone pendant lights, and stylish furniture will help make the game room a stylish place to play. Even a men's game room can be a space for fun and entertainment. When designed well, a contemporary basement remodel can be a fun and functional space for both the boys and the men of the house. We are happy to receive guest post submissions from you.